PAST PROJECTS

LIFEBEAT
In 2022 I was a creative practicioner on the

LIFEbeat

art and wellbeing programme. LIFEbeat were commissioned by Somerset County Council to deliver a School Arts programme. The aim of which was to embed a whole-school approach to wellbeing using creativity and art. to empower the voices and self-expression of children and young people. I received training in wellbeing and working with young people and devised a programme of workshops which were delivered in two Somerset high schools. Alongside over 200 year 7 students we designed and produced two permanent murals painted on the school buildings by the students. Pictures show the murals at Ansford Academy and King Arthurs Secondary School.
GLASTONBURY
'22



I was invited to paint a mural in the Shangri-La area of the infamous Glastonbury Festival in summer 2022. I painted part four in my series of Tips For Nice Life paintings. My mural was also produced as a

limited edition Gicleé print by Shangrilart.



RUBUG
FESTIVAL '22
In summer 2022 I was invited to paint at Rubug Festival in Germany. The festival invited a host of artists from around the world to take over a decommissioned coal mine in the Ruhrgebiet. I painted a number of murals for the festival and had chance to make an installation.
See more about the festival here.
FUTURE
IS OURS - 42nd St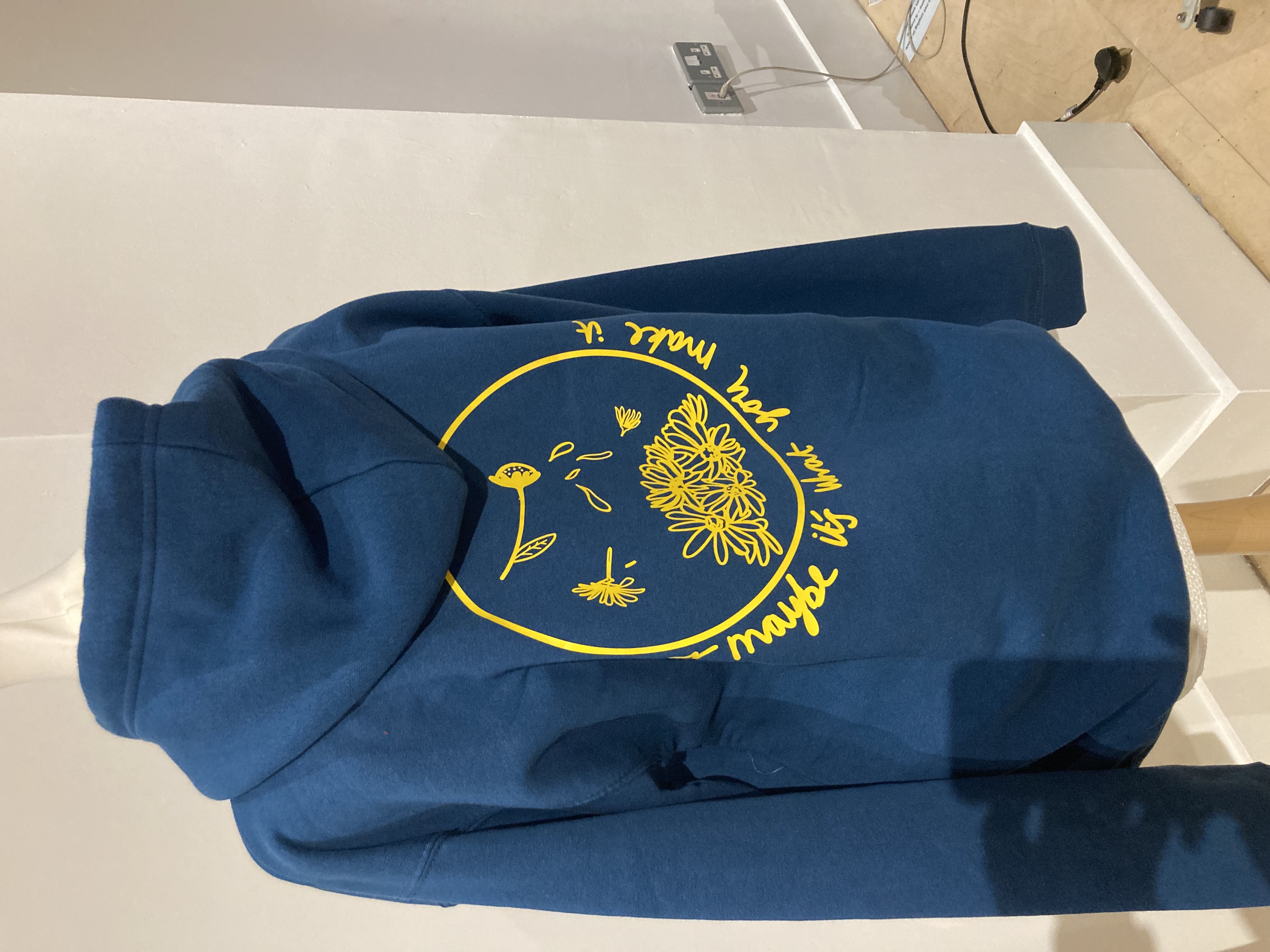 Manchester based charity 42nd St selected me to work with a young poet, Alicia Maggs, to collaborate with her and share my skills and knowledge. Together we created designs incorporating her poetry, which was used to make a poetry anthology, hoodies, t shirts, stickers and a billboard. The work was exhibited as part of the Future is Ours Festival in October 2021.
INTERVIEW WITH ALICIA
42nd St Introduction
BRANDALISM
In summer 2021 I was commissioned by Brandalism to make a series of subvertising illustrations drawing attention to HSBC & BARCLAYS greenwashing and continued investment in Fossil Fuel Extraction despite pledging not to do so. The adverts appeared nationwide to coincide with COP26.
ADANI BANNER GUARDIAN
BRANDALISM WEBPAGE
SHEFFIELD BRANDALISM
VICE ARTICLE
UNREAL
ESTATES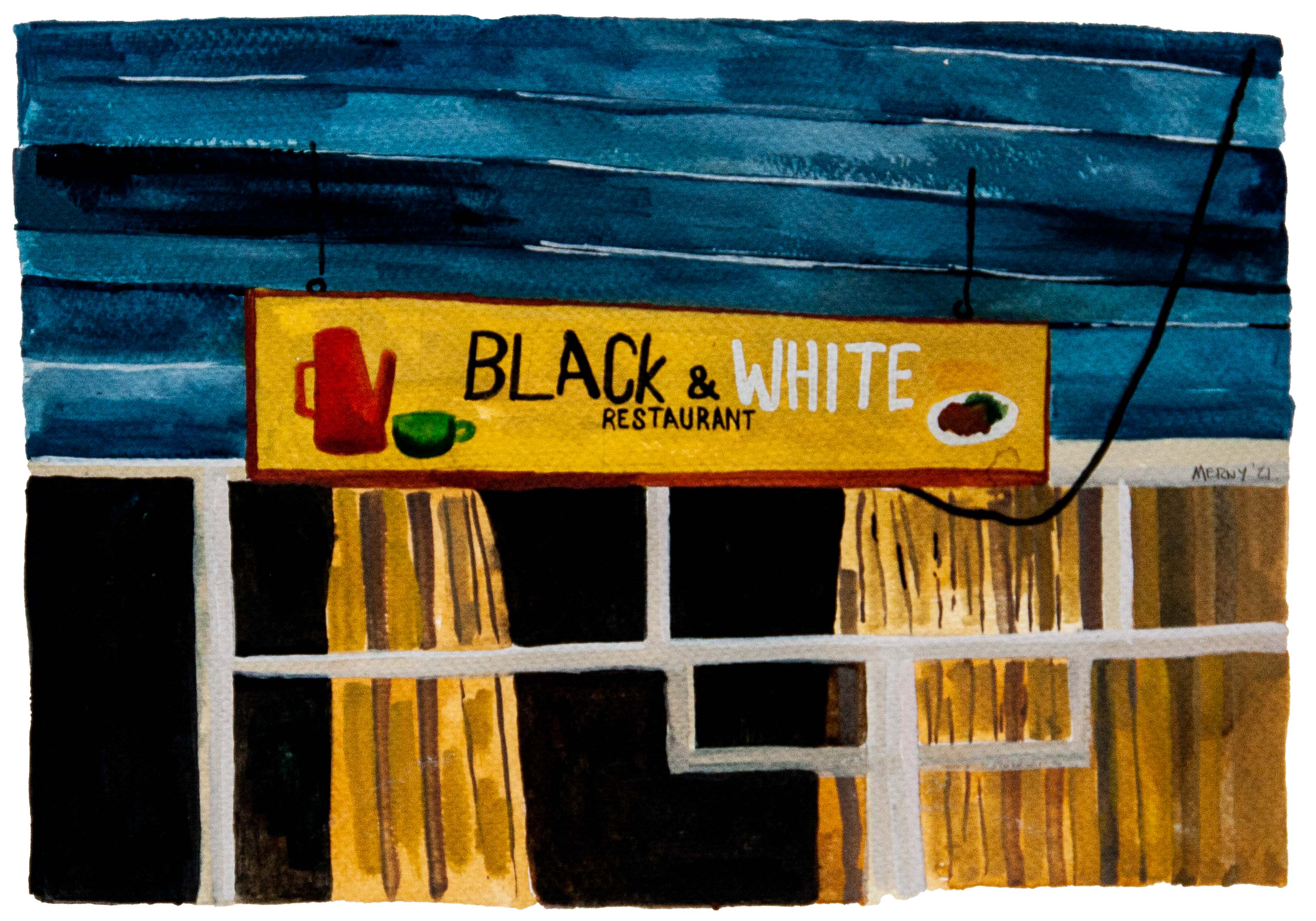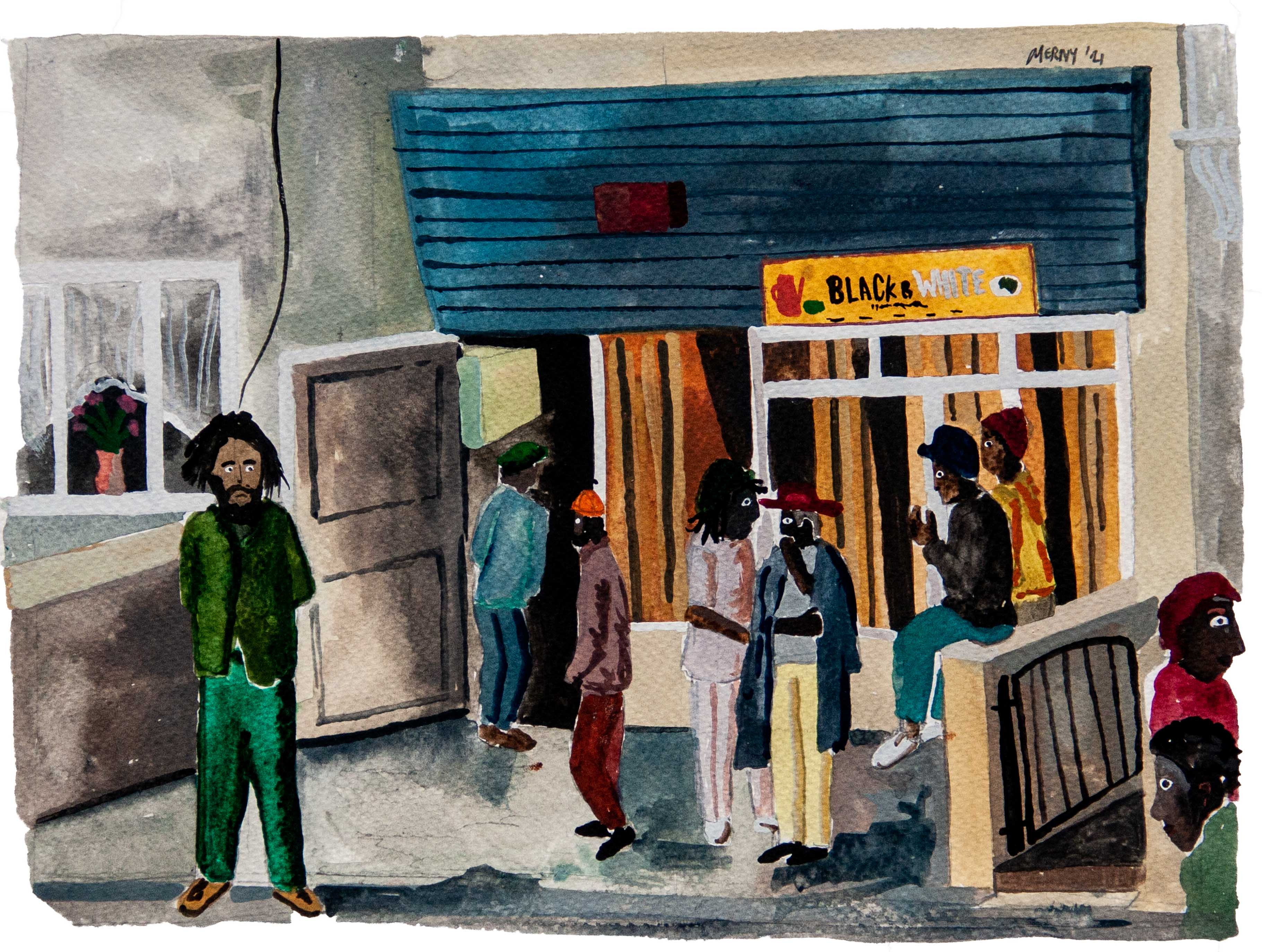 In 2021 I took part in UNREAL ESTATES. An exhibition which sees artists paired with a writer to make new work together about a property on the market in their area. The exhibition appears like a real Estate Agent's website/office.
I was paired with poet MILES CHAMBERS. We made a series of work about no27 Grosvenor Road in ST. Pauls. The house was built on the site of the infamous Black and White Cafe. An important cafe to the local caribbean community in
St Paul's in the 1980s, but one which gained a national reputation as one of britain's most dangerous drug dens.
The cafe was raided more times than any other in the UK and it was during one of these in 1980 that triggered off the infamous 'riots' or "uprising" depending on whose account you read. This was repeated in 1986 and resulted in one of the largest police operations ever at the time, Operation Delivery, which saw more than 600 police
I have produced six paintings, which tell a story of the house as it looks today, how it looked in the 80's and some glimpses of people's experience during the unrest in that period. Miles has written a poem which goes hand in hand with the images. I've pasted a short extract below.
FULL no27 POEM & WORK
BRISTOL 24/7 ARTICLE
UNREAL ESTATES WEBSITE
MOI NON PLUS
EXHIBITION
The art show "Moi Non Plus" examined the new context of UK & France's relationship. Organized by Somerset House and Dover Street Market the collection was shown in Paris and London in summer 2021. Featuring work from Brian Eno, Mernywernz and more.
MOI NON PLUS DOVER STREET
GUARDIAN ARTICLE
ART CRITIQUE ARTICLE
TRAVERSING BORDERS
In summer 2019,
Billycolours
,
Naamlooz
and myself were all invited to paint all of interior walls of the
Foundation Mesh
art space in Rotterdam. It was one of the hottest weeks of the year and we spent around four days creating a spontaneous and immersive collaborative artwork, which would be viewed from the street outside. We called it the blender.
THE BLENDER ON FOUNDATION MESH WEBSITE
Wot Vargen was the name for a three year project borne out of an obsession with drawing and painting vehicles. In particular trucks. I was heavily inspired by vehicles I saw when living in a van for a year and travelling around Europe and Mexico. I produced a lot of artwork and painted lots of walls. I showed the work in a series of small books, which can be viewed on the Wot Vargen page. Just click on the title or photo.
The Shrineing is a project run by Merny and
Billy Colours.
It began when we curated a group show creating shrines to happiness at London's house of vans in 2017 and has continued in various forms since then.
We are currently publishing small run limited edition artist books. Head over to the website to see the first collection of 8 books, which we launched in Berlin at the You can still order your copies.
THESHRINEING.COM
@theshrineing